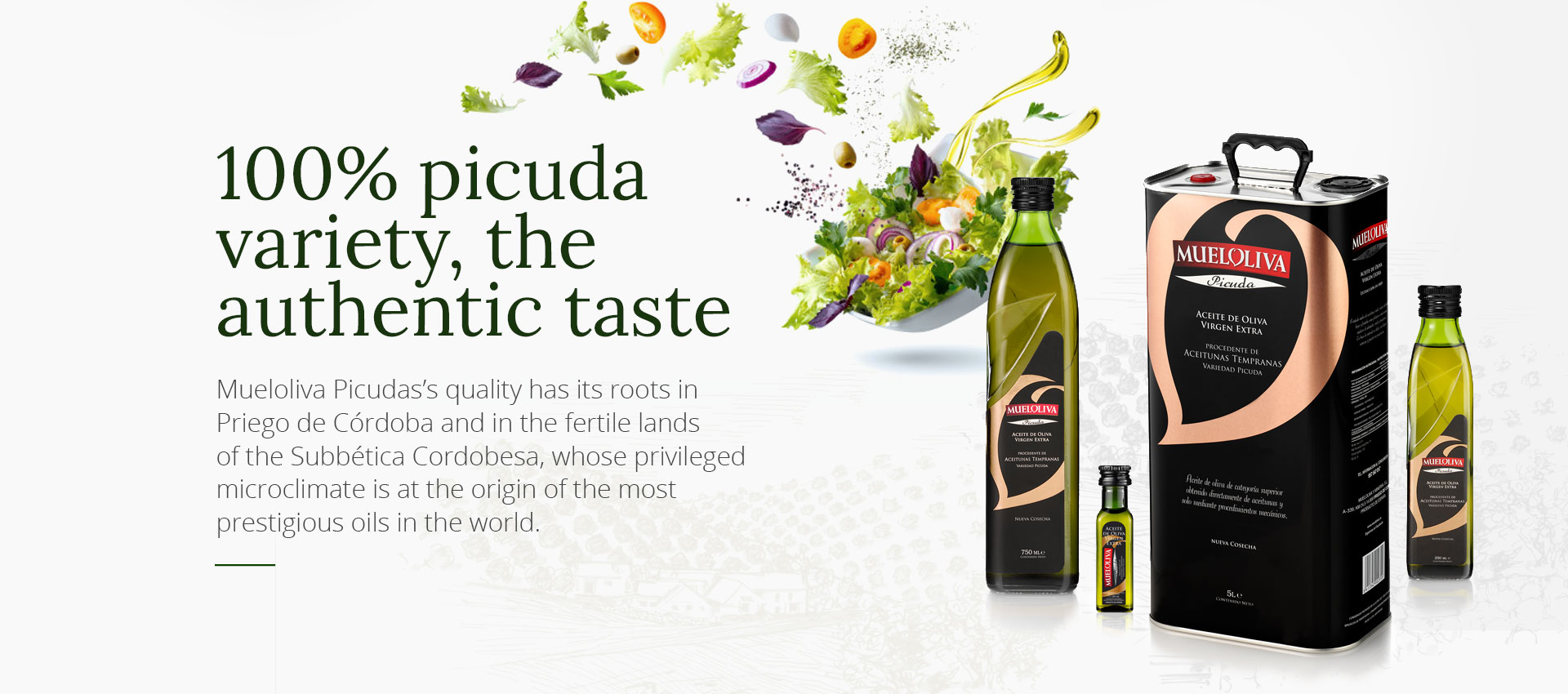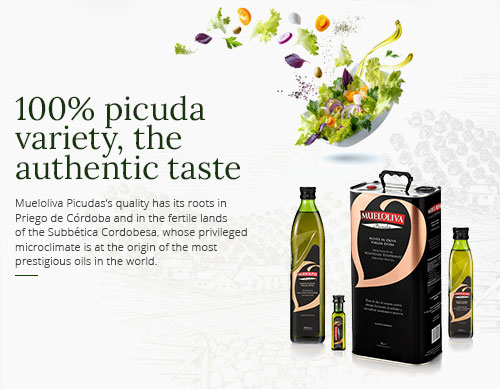 Mueloliva Picuda Catalogue
The quality of Mueloliva Picuda has its roots in Priego de Córdoba and in the fertile lands of the Subbética region of Córdoba, where the privileged microclimate produces the most prestigious olive oils in the world.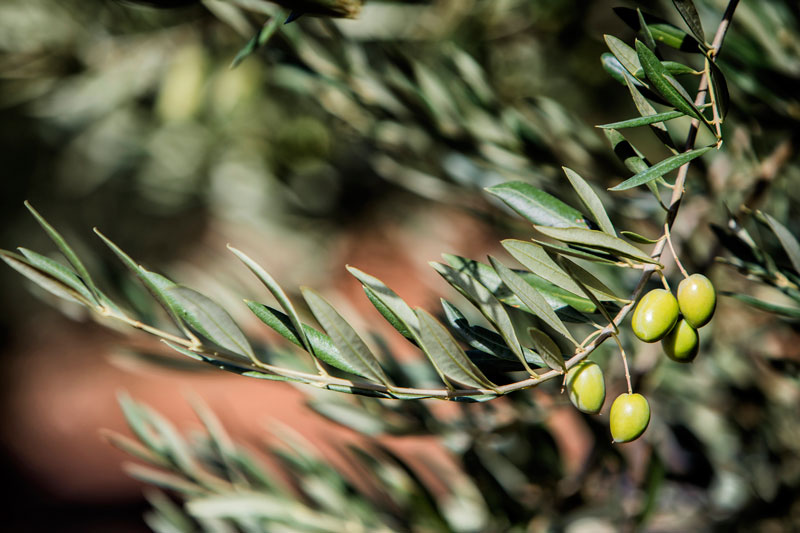 100% pointed variety: The authentic flavor
The essence of Picudo olives bears the identity of the land where they are grown. They are dark-coloured, with dense foliage and very difficult to pick as the fruits are hard to detach. They produce large olives with generous yields.
Creation the "oleum viride", the result of innovation
Our exclusive system, which extracts the olive oil with a process that does not require either heat or water, preserves each and every one of its aromas and nutrients.
Mueloliva Picuda is a worthy representative of a thousand-year-old tradition, but it is also the result of opting for an innovative approach which takes meticulous care over each detail in the process of creating this extra virgin olive oil made with olives which are just beginning to ripen (Oleum Viride).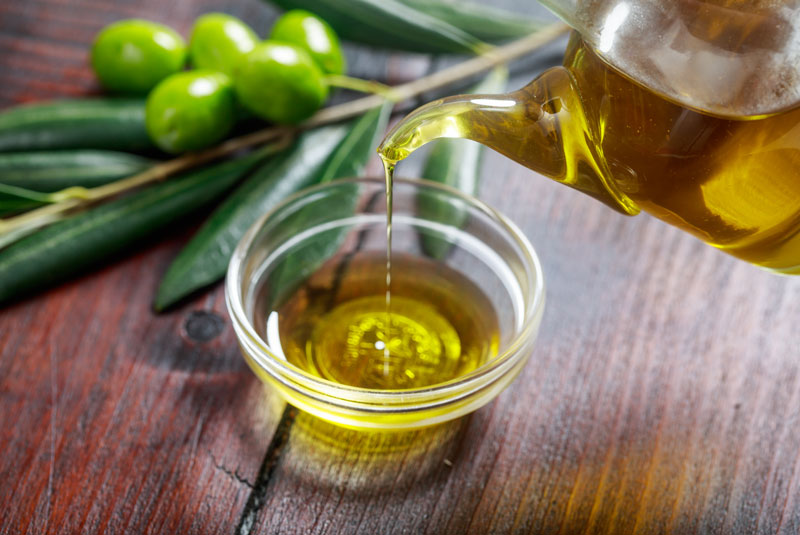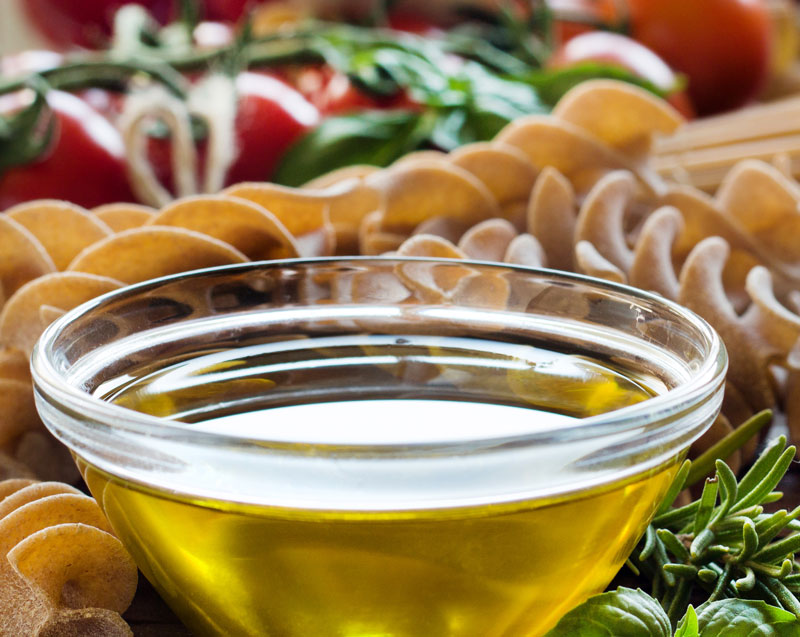 Perfect for salads, vegetables, pasta…
Because we use only Picuda olives, which are highly appreciated for their organoleptic properties, this new extra virgin olive oil contributes more aromatic properties to dishes than other extra coupage virgin oils made from different varieties.
The taste of this olive oil is mature-green fruit of medium intensity with notes of grass, leaf and fruits like apple or banana. The entry in the mouth is sweet, with a moderate bitterness and gentle spiciness.